Micro- and Nanoanalytics Group

» Micro- and Nanoanalytics Group / AG Benjamin Butz
Micro- and Nanoanalytics Group / AG Benjamin Butz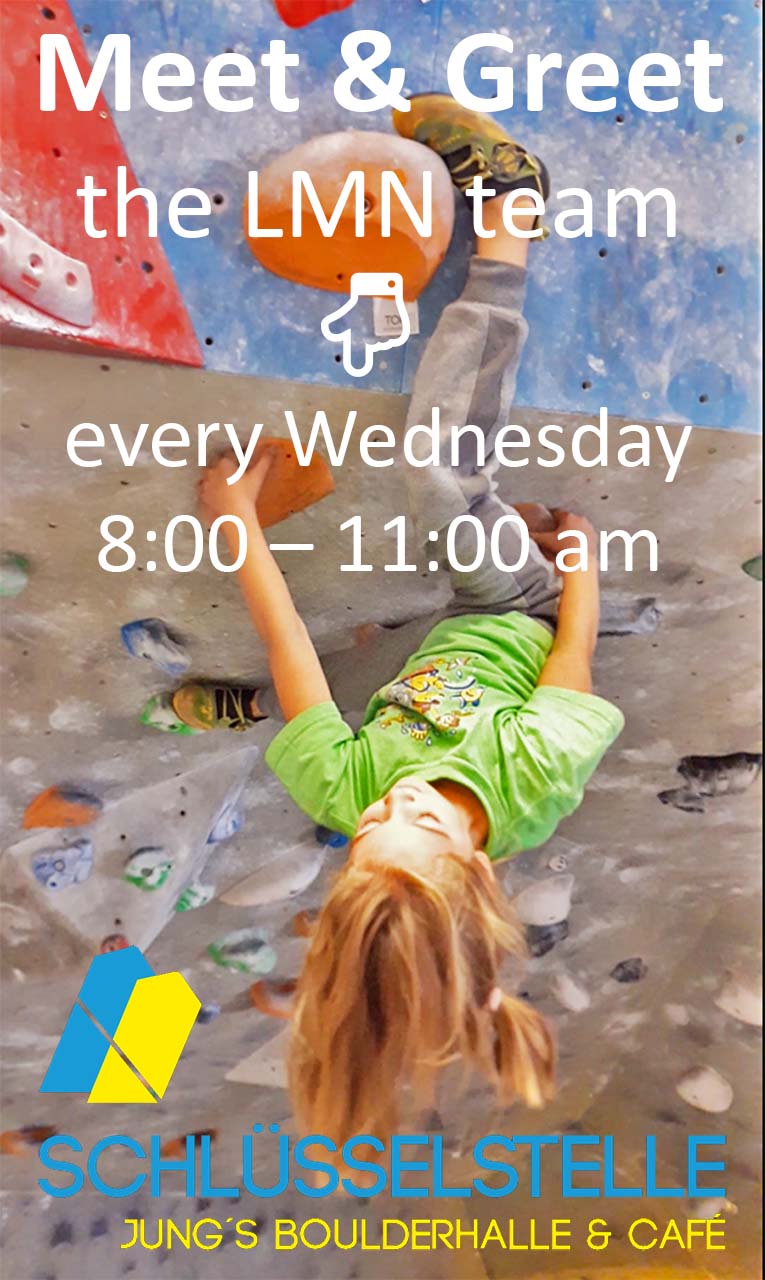 Interested in our research & teaching activities, bouldering or just a tasty cup of coffee?
Meet us in the climbing hall Schlüsselstelle (Weidenau) on Wednesday mornings!
---
The Micro- and Nanoanalytics Group, headed by Prof. Benjamin Butz, was established in OCT 2017. Our aim is to facilitate solutions to urgent global issues like energy supply by contributing to modern materials research at the School of Science and Technology and beyond.
For our independent materials research on batteries, fuel cells , 2D semiconductors as well as for collaborative research, we employ comprehensive micro- and nanoanalytics expertise; our focus is on advanced and most modern electron and ion microscopy (SEM, FIB, TEM) with emphasis on in situ studies for materials research down to the atomic scale.
Our group is closely related to the interdisciplinary Micro- and Nanoanalytics Facility MNaF of the University of Siegen. Consequently, our expertise not only enters dedicated courses on micro- and nanocharacterization with fast electrons and ions. Moreover, we conduct dedicates EM schools and user trainings at the MNaF.
---
LMN seminar program (winter term '24)
Welcome to our seminar / Webex: t.b.a.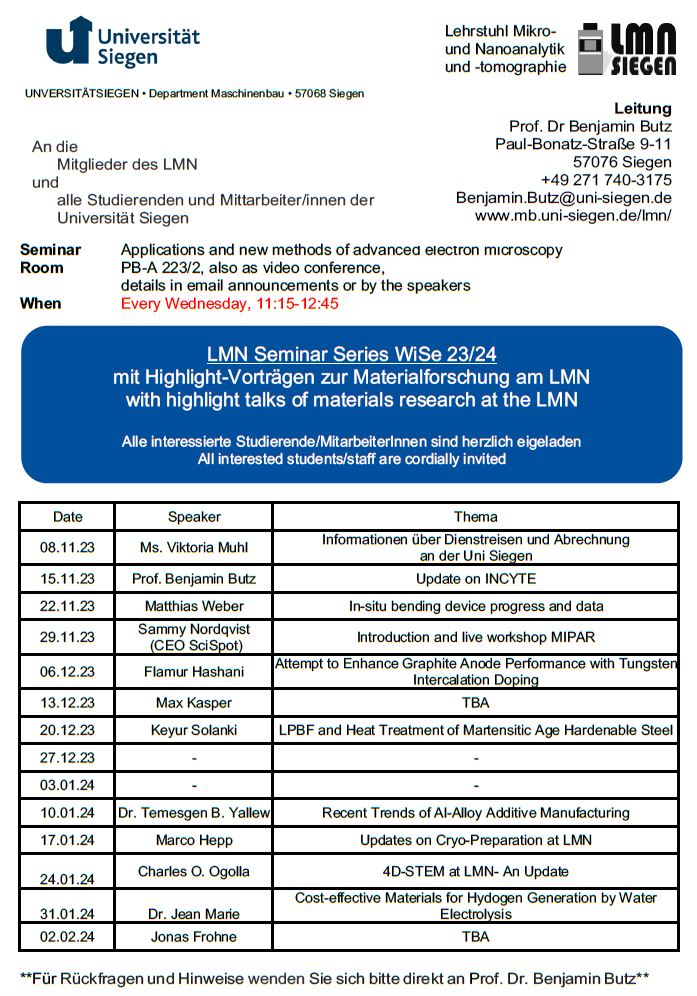 Aktualisiert um 5:15 pm am September 22, 2023 von Benjamin Butz