Micro- and Nanoanalytics Group

» MNaF Tomo-Workshop
MNaF Tomo-Workshop
Successful one-day workshop on scale-bridging 3D-characterization and data evaluation with lectures by renowned experts from EPFL Lausanne, FAU Erlangen-Nürnberg, KIT Karlsruhe, Univ. Siegen and Volume Graphics/Heidelberg on 20th of July 2021.
We highly acknowledge all contributions to this valuable event with more than 45 participants.
All presentations & videos available apon request (for personal use only)!
Please contact Dr. Yilmaz Sakalli. For scientific questions, you may directly contact Prof. Dr. Benjamin Butz.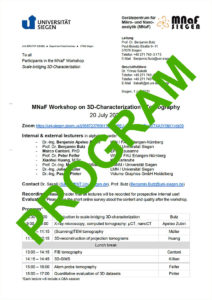 ---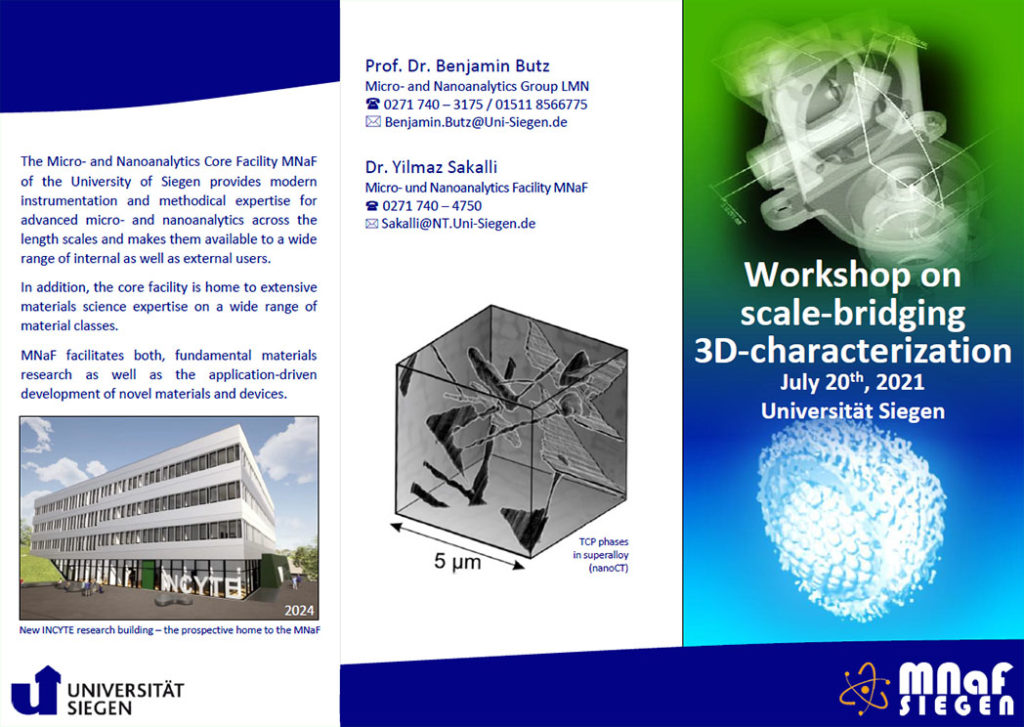 Aktualisiert um 7:16 pm am June 21, 2021 von Benjamin Butz