Micro- and Nanoanalytics Group

» Staff & MNaF users
Staff & MNaF users
LMN seminar Applications and new methods of advanced electron microscopy
(WED according to published program, 11:15 am, online)
We would like to invite all interested students, staff and collaborators to our weekly LMN seminar Applications and new methods of advanced electron microscopy with modern topics of advanced microscopy and materials research!
The valid Zoom link is provided of the LMN start/landing page!
Please do not hesitate to contact Prof. Benjamin Butz directly for any question.
---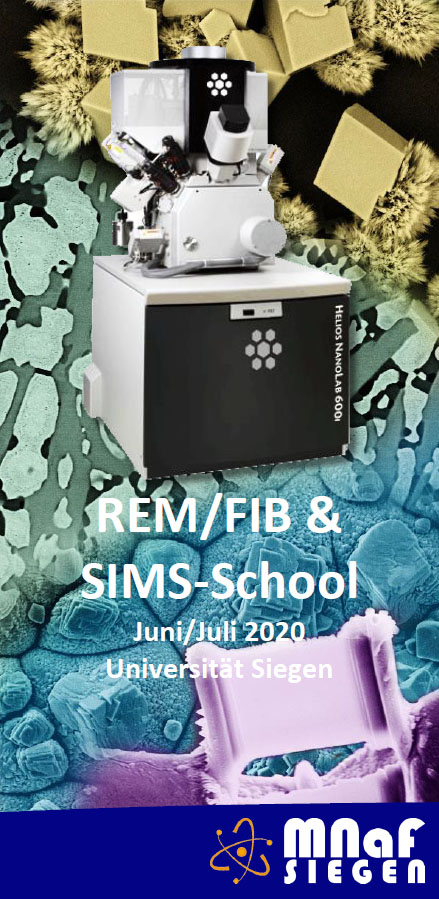 ---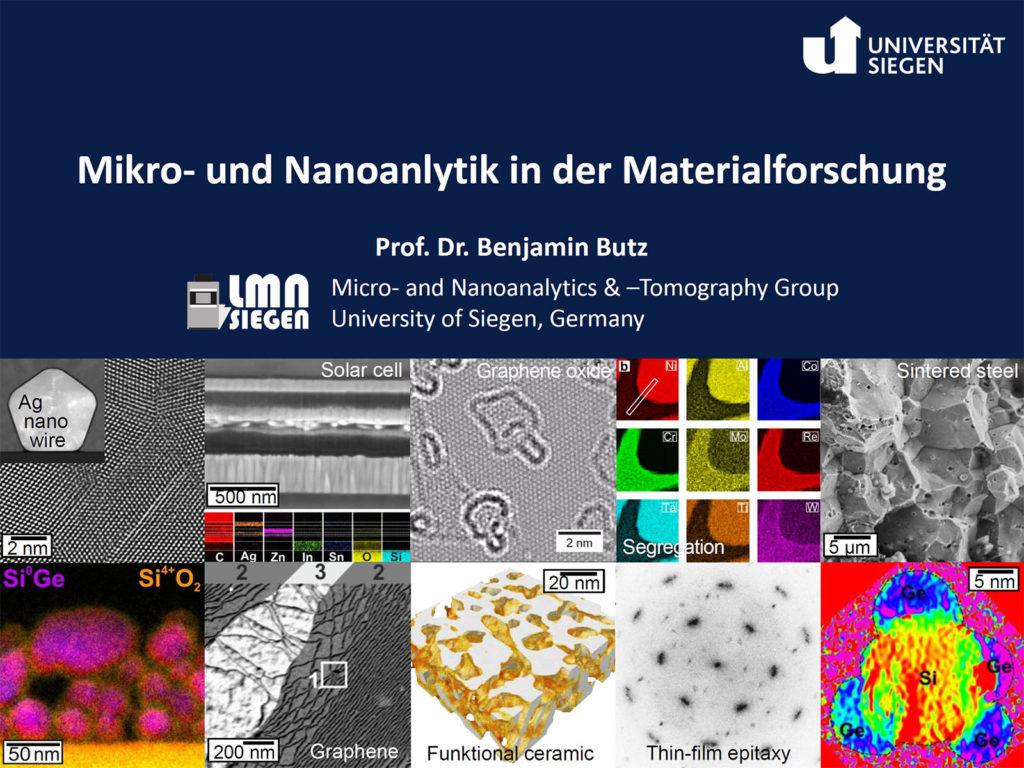 Vorlesungen zur Mikro- und Nanoanalytik in der Materialforschung /
Courses in Micro- and Nanoanalytics for Materials Science
You are welcome to attend our regular master courses on advanced electron & ion microscopy! (language is German with English slides)
Course Scanning electron & ion microscopy (summer term)
Course Fundamentals of TEM – Imaging & electron diffraction (summer term)
Course Advanced TEM & spectroscopy (winter term, Fridays, 10:15-11:45, PB-A 342/1)
---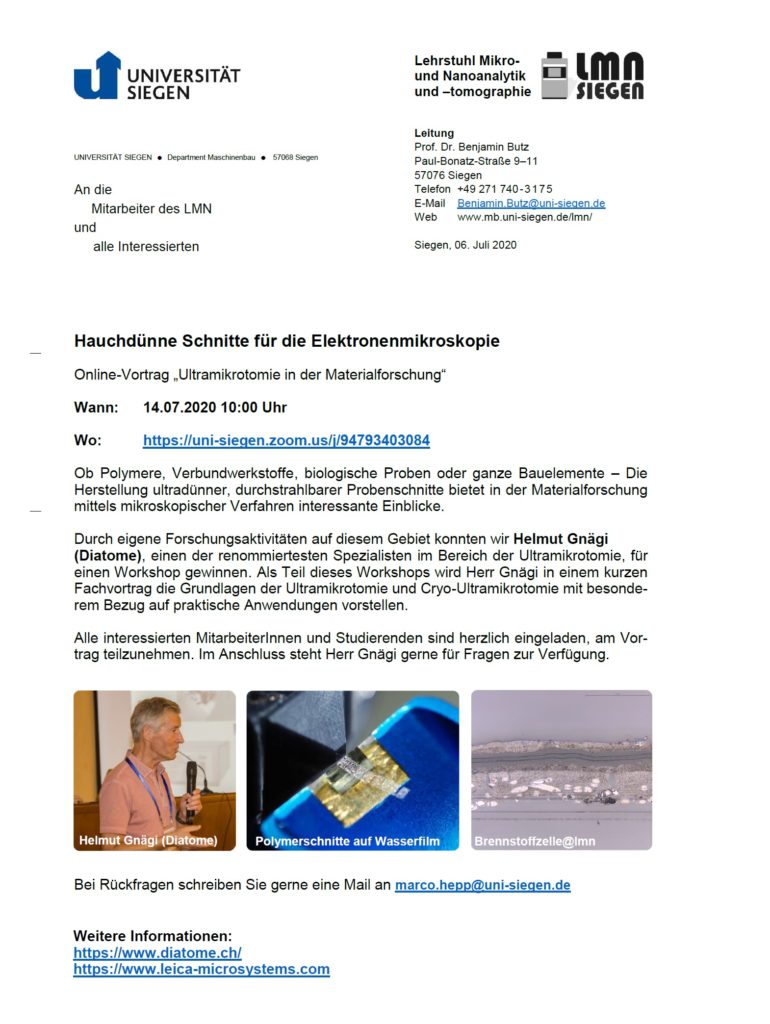 (Ultra-)microtomy workshop with Diatome
Many thanks to Helmut Gnägi / Diatome for the great support and his effort to conduct a two-days ultramicrotomy workshop here in Siegen!
Contacts: Marco Hepp, Prof. Benjamin Butz
The video streams of Gnägi's presentation and the lab trainings will be published soon!
Aktualisiert um 1:19 pm am December 30, 2019 von Jonas Stötzel